CLS uses cast-in-place concrete technology to ensure our structures are rock solid.
CLS specializes in building on the edges of Western North Carolina's extreme mountain terrain. We have expertise in sloped site preparation and earth removal, erosion control, and poured concrete structures that stand the test of time and gravity.
We work with site engineers, architects, contractors, and homeowners for residential and commercial projects of any scale. As a complete site work contractor, CLS is committed to exceptional client service and quality craftsmanship.
Foundation services
Cast-in-place, reinforced concrete foundations

Deep "pier-type" foundations

Slab foundations (on grade, suspended & cantilevered)

Repair & stabilization
Retaining walls
Poured concrete walls
Segmental retaining walls
Boulder retaining walls
Wall repair and reinforcement
Reinforced slope construction
Hardscape services
Driveways, sidewalks & roads
Gravel paths & hiking trails
Boulder relocation/installation
Decorative bridges & walls
Concrete & brick paver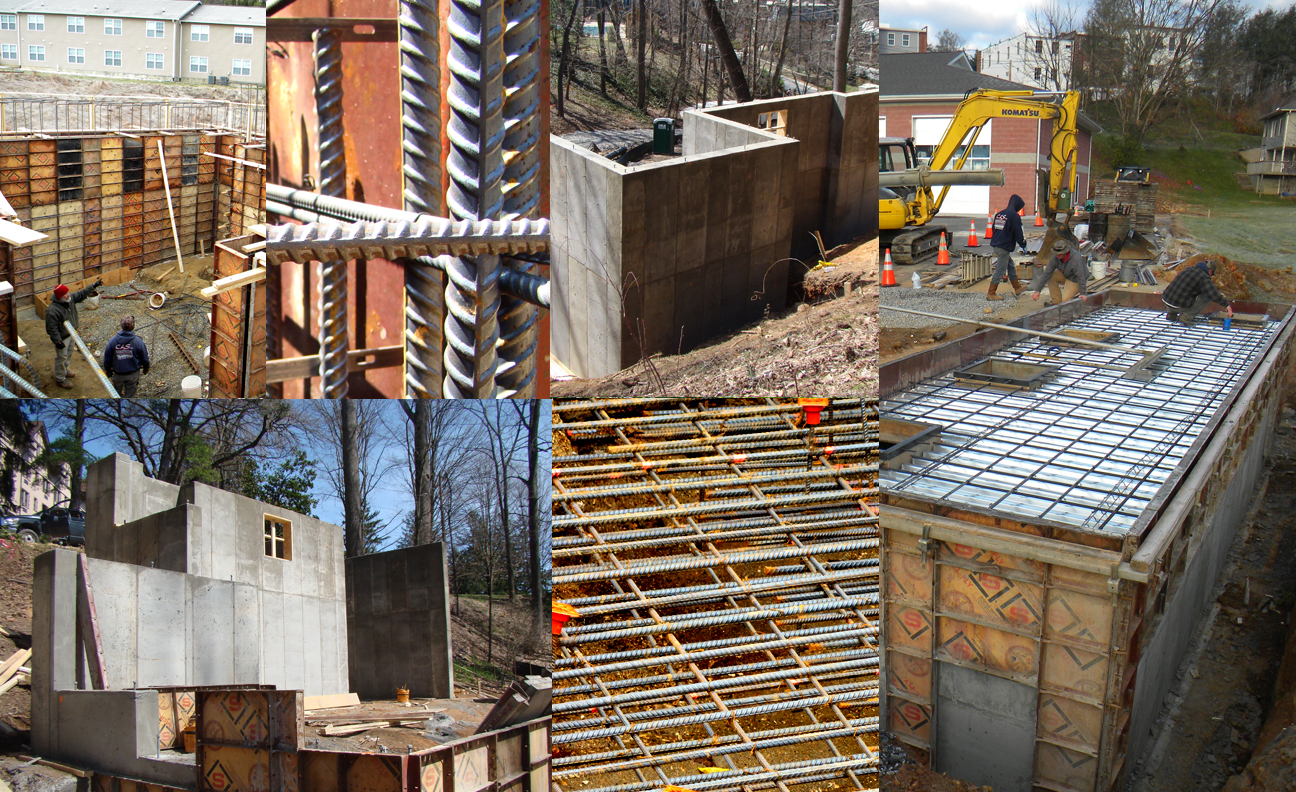 We use cast-in-place concrete for our footers and poured walls to ensure our concrete structures meet exact specifications and provide maximum strength and durability.
Poured concrete has greater load-bearing capacity, is resistant to cracking and water infiltration, and can accommodate architectural designs such as angled or curved walls.  Poured walls provide greater insulation and fire-resistance, increasing the value of your investment. These walls are also virtually maintenance free and highly resistant to pests, fungi and decay.
CLS has provided a strong foundation for breathtaking views in many of Western North Carolina's premier communities including Balsam Mountain Preserve, The Ramble, Champion Hills, Wolf Laurel, High Vista, and Asheville's Town Mountain.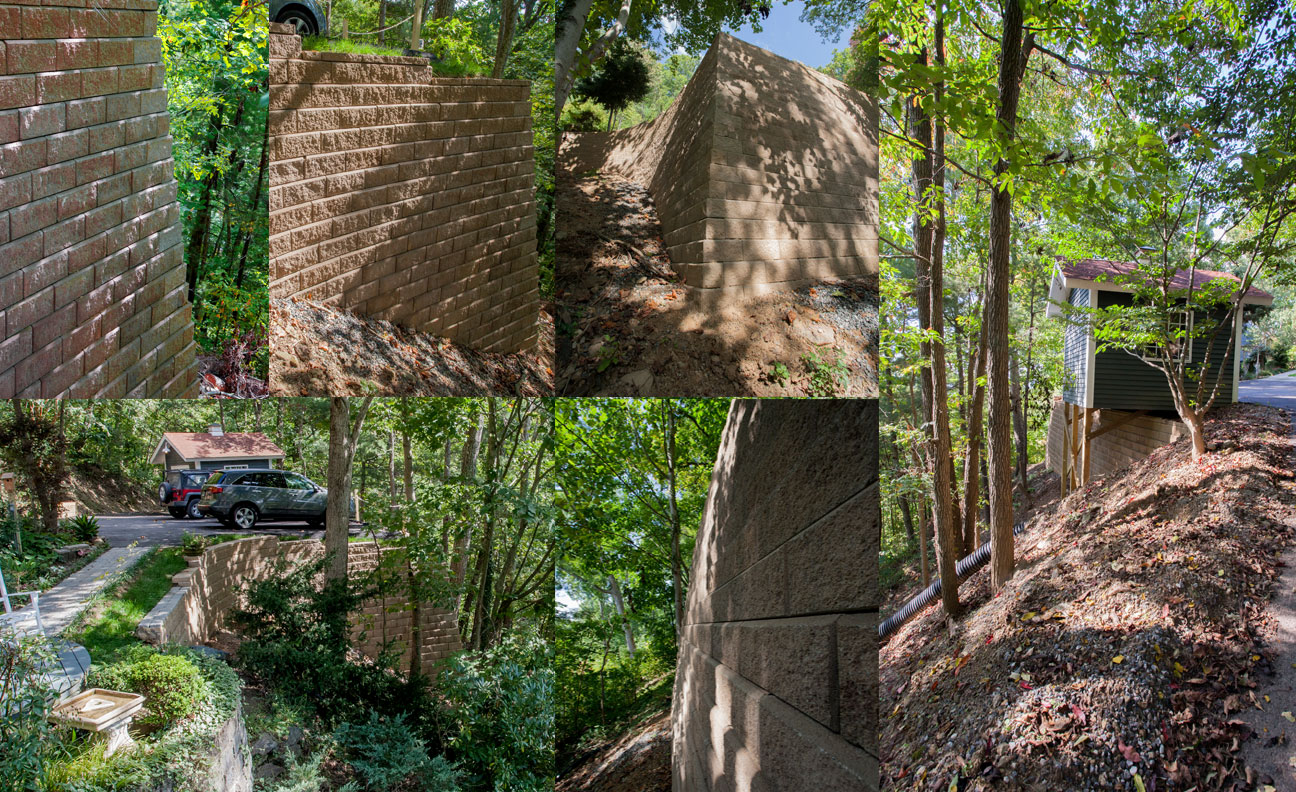 Our retaining walls stand up to nature's challenges.
CLS can provide site excavation and grading services that minimize the need for retaining walls and costly erosion control measures. When retaining walls are necessary to maintain slope integrity, prevent erosion, and ensure safety, we can construct a variety of retaining wall systems to meet your project needs.
Whether you are reinforcing a sloped driveway, embankment or mountain roadway, CLS can help you develop beautiful solutions for some of nature's more challenging problems.

After we've cleared your path, we can help you finish it. 
CLS offers complete site work services from site excavation through hardscaping with a variety of materials and finishes. We can create beautiful and durable poured concrete driveways, sidewalks and roadways. If a more custom look is preferred, interlocking pavers and permeable paver systems can be installed to create a look that is both astounding and one-of-a-kind. We can also install structural and decorative boulders, pavers, and gravel walking and hiking paths that make site access and use a pleasure for many years to come.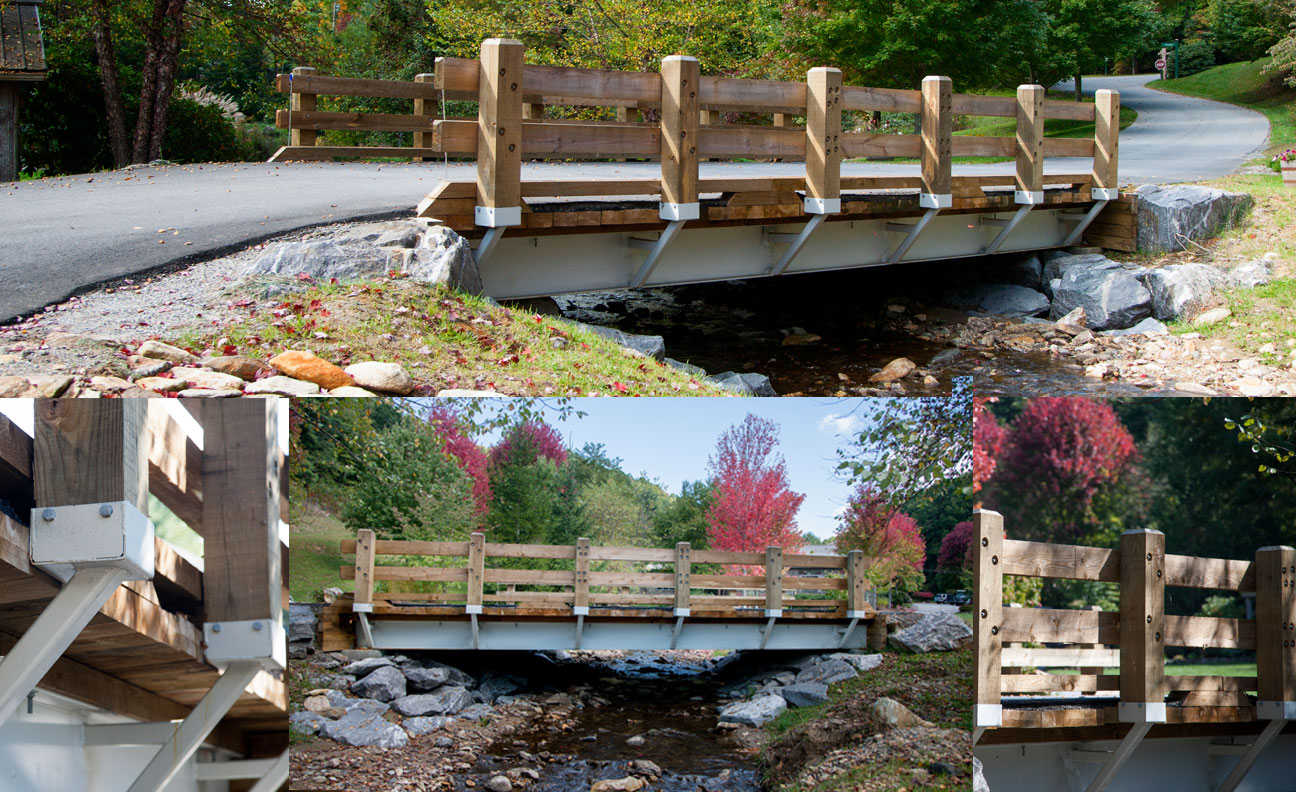 CLS offers custom concrete solutions to bridge any gaps. 
CLS understands that every project presents unique challenges and opportunities. That's why we use cast-in-place technology so we can be as flexible as your project demands. Nothing is cast in concrete until we determine your project and design needs.
It all starts with dirt, where it goes from there is up to you. 
At CLS, quality craftsmanship is evident in each aspect of our work. We thrive in extreme site conditions where other contractors fear to tread. CLS offers complete site work and concrete services for even the toughest sites. We look forward to a good challenge.