CLS offers custom concrete solutions to bridge any gaps. 
CLS understands that every project presents unique challenges and opportunities. That's why we use cast-in-place technology so we can be as flexible as your project demands. Nothing is cast in concrete until we determine your project and design needs.
Bridge construction services
Traditional and open-bottom culvert installation
Concrete abutments
Steel support beams
Concrete or timbered decks
Covered bridges
---
Bridges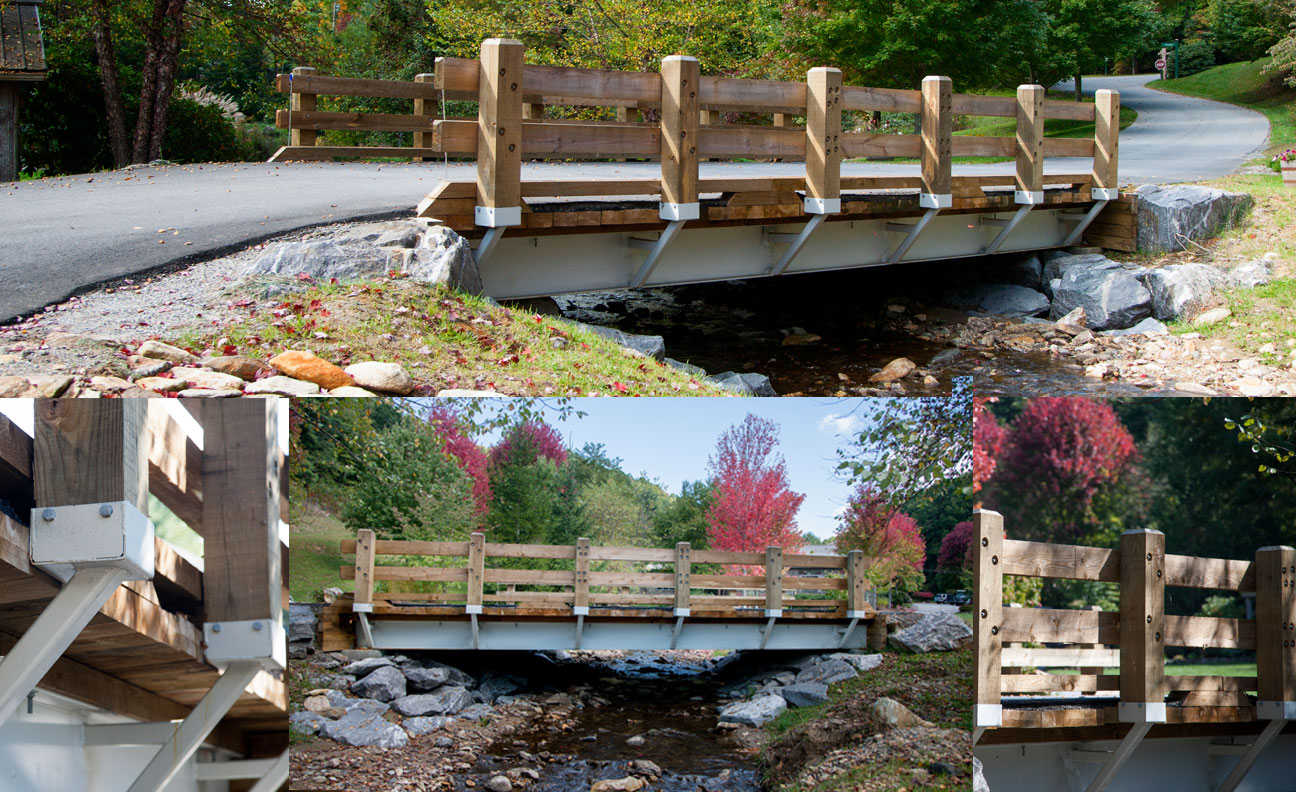 This bridge replaced a culvert system that was inadequate for the stream and had been repeatedly washed out or clogged up in heavy rain events. Steel reinforced concrete abutments were installed, and along with massive steel support beams created a bridge capable of holding up 80,000 pounds. 4"x10" pressure treated timbers were used for the flooring, and then the entire floor was covered with asphalt to facilitate snow removal. One of the major obstacles was that this was a headwater trout stream, meaning that no work could take place in the stream during spawning season, and also making it super critical that absolutely no concrete be allowed to contaminate the stream water itself. Also, time was another critical factor in the completion of this job- this was a major travel route for the residents and also for emergency vehicles so it was very important that the bridge be completed on schedule.
---
Let's get started!
If you are considering building on the edge, or anywhere in between, CLS can help ensure your next project is built on a solid foundation. We can also help you determine where to build and show you how to maximize site opportunities and address any potential challenges.
Contact us today to learn more about our site preparation and custom concrete services and capabilities.
CLS Inc.
828.206.3078
77 Paradise Ridge
Marshall, NC 28753